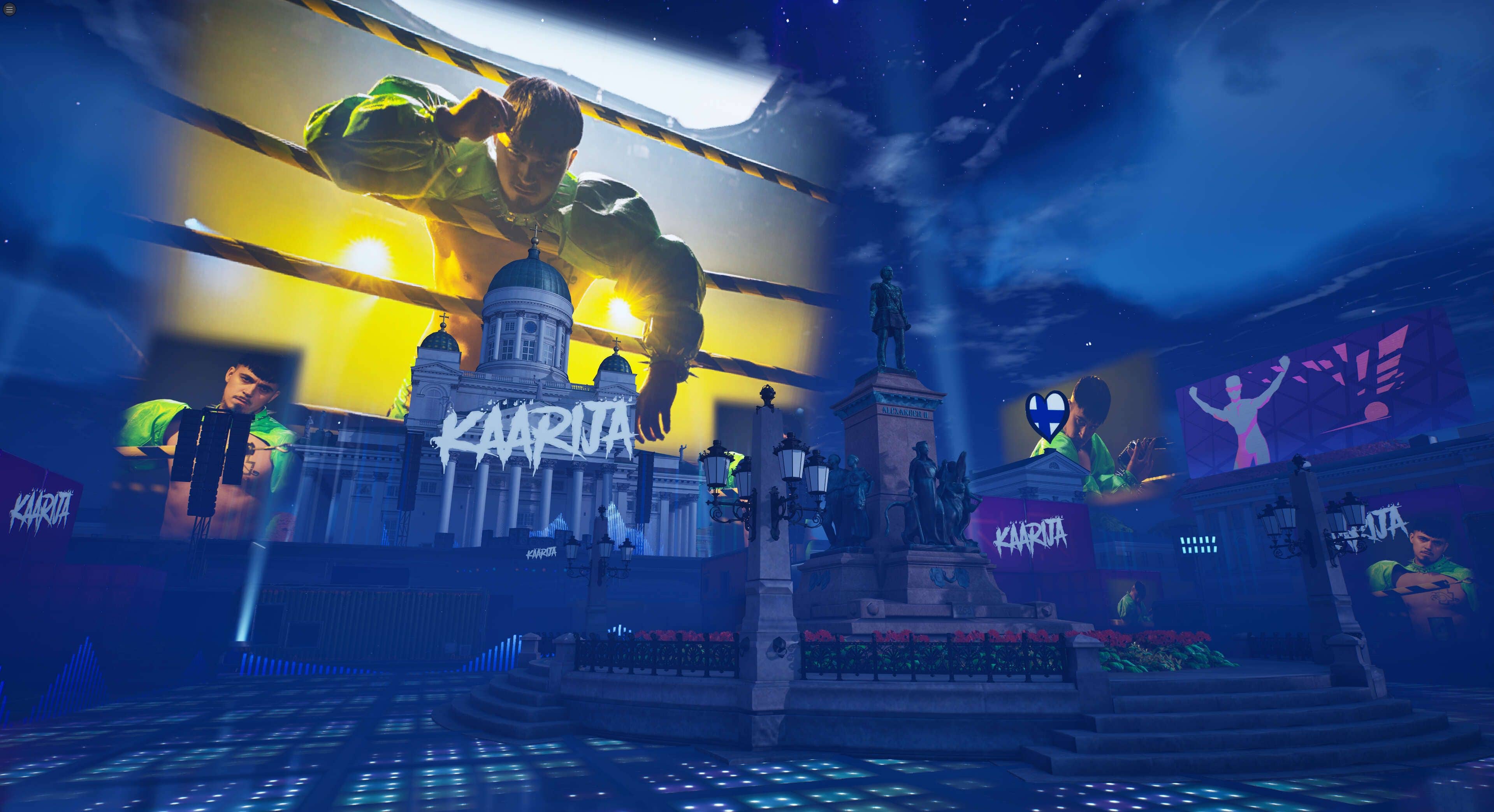 Finnish Eurovision Artist Käärijä Featured on Fortnite
Finland is the first country to promote its Eurovision contestant on Fortnite with help from Finnish metaverse company ZOAN. The new gaming experience takes place in virtual Helsinki – the world's first city with a photorealistic virtual twin on Fortnite. Taking centre stage will be Finnish Eurovision artist Käärijä.
Finland is the first country in the world to launch a photorealistic twin of its capital city on Fortnite, along with a special campaign featuring the country's popular Eurovision contestant Käärijä. Fortnite players can explore the virtual Helsinki Senate Square and show off their best dance moves on a designated dance area to the artist's ESC entry Cha Cha Cha themed music before and during the Eurovision Song Contest. Plus, the online experience comes with plenty of promotional content about the artist. Both the virtual Helsinki twin city and the game experience are created by the Finnish metaverse company ZOAN.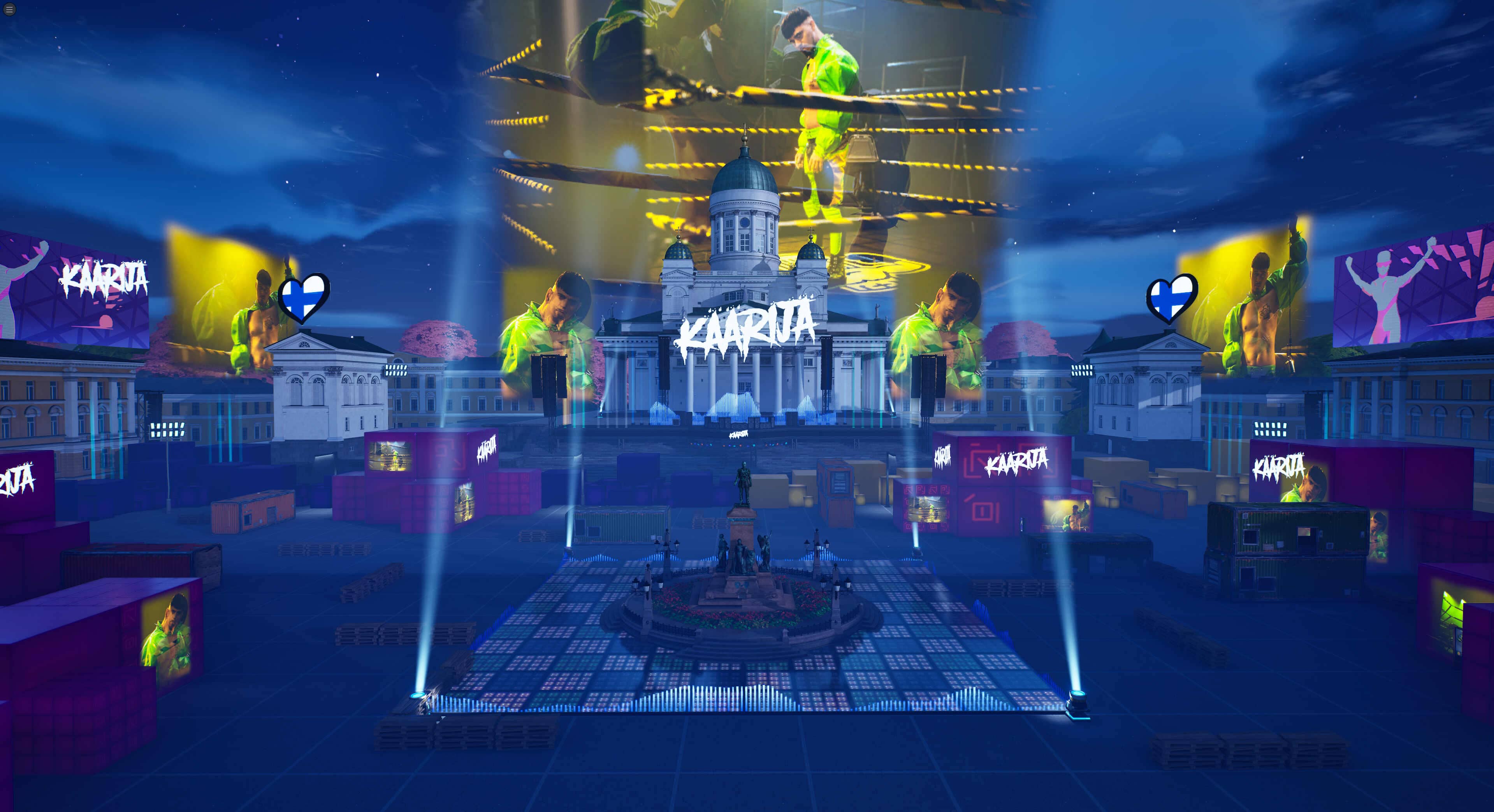 Fortnite by Epic Games is a highly popular metaverse platform for online gaming, live events, and socializing with 70 million monthly active users and over 500 million player accounts. Epic Games recently released an open-source update to Unreal Editor for Fortnite, which enables developers to build games and experiences faster and more efficiently than before on the platform. Finland is leading the pack when it comes to making the most of the new creative opportunities offered by Fortnite.
The gaming experience will be further developed on Fortnite during and after the ESC 2023 if the campaign is a success. Fortnite players and Käärijä's fans may also get a chance to influence the content of the playing field in the future.
Finnish metaverse company ZOAN is the creative force behind the photorealistic virtual Helsinki City twin and the campaign's unique game experience. Founded in 2010 in Finland, ZOAN pioneers in creating immersive virtual experiences, award-winning events, and full-scale metaverse worlds for leading brands such as Nike and Ikea. In 2020, the company and its subsidiary Burst Live hosted a huge virtual concert by JVG that gathered 1.4 million people to Virtual Helsinki.
As of today, Käärijä's performance and the new virtual Finland experience can be accessed on Fortnite by entering the Island Code 1530-0619-6061 on the Discovery screen.
This year, the new voting system in ESC highlights the decisive role of the general public, and people in non-participating countries and all over the world can now vote for their favourite song.
Eurovision Song Contest 2023 takes place in Liverpool between May 9–13.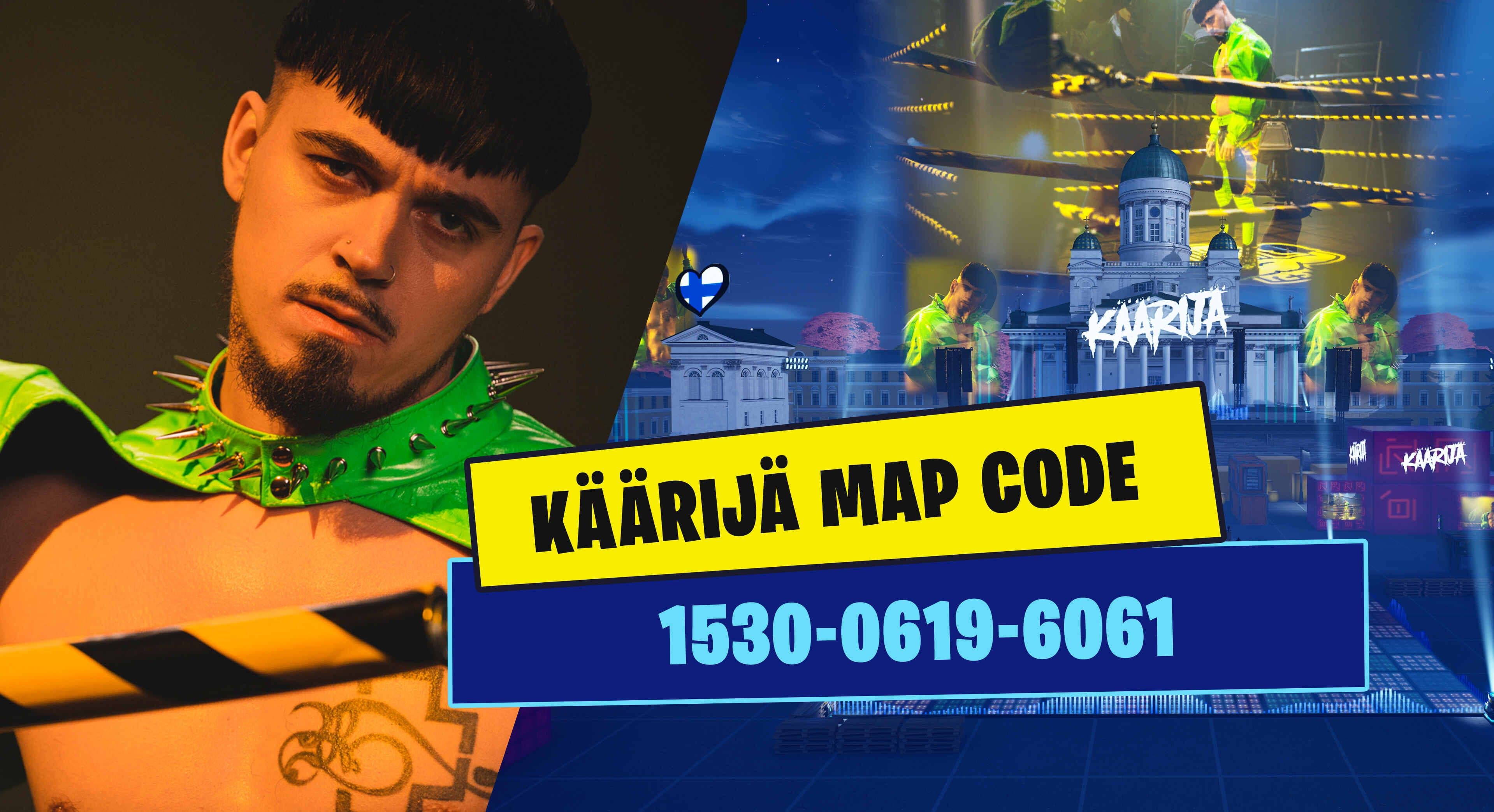 Contact
Laura Olin
COO and Head of Studio at ZOAN
laura.olin@zoan.com
+358 40 3516808
Emil Tiukkanen
Promotion Manager at Warner Music Finland
emil.tiukkanen@warnermusic.com
+358 45 133 3158