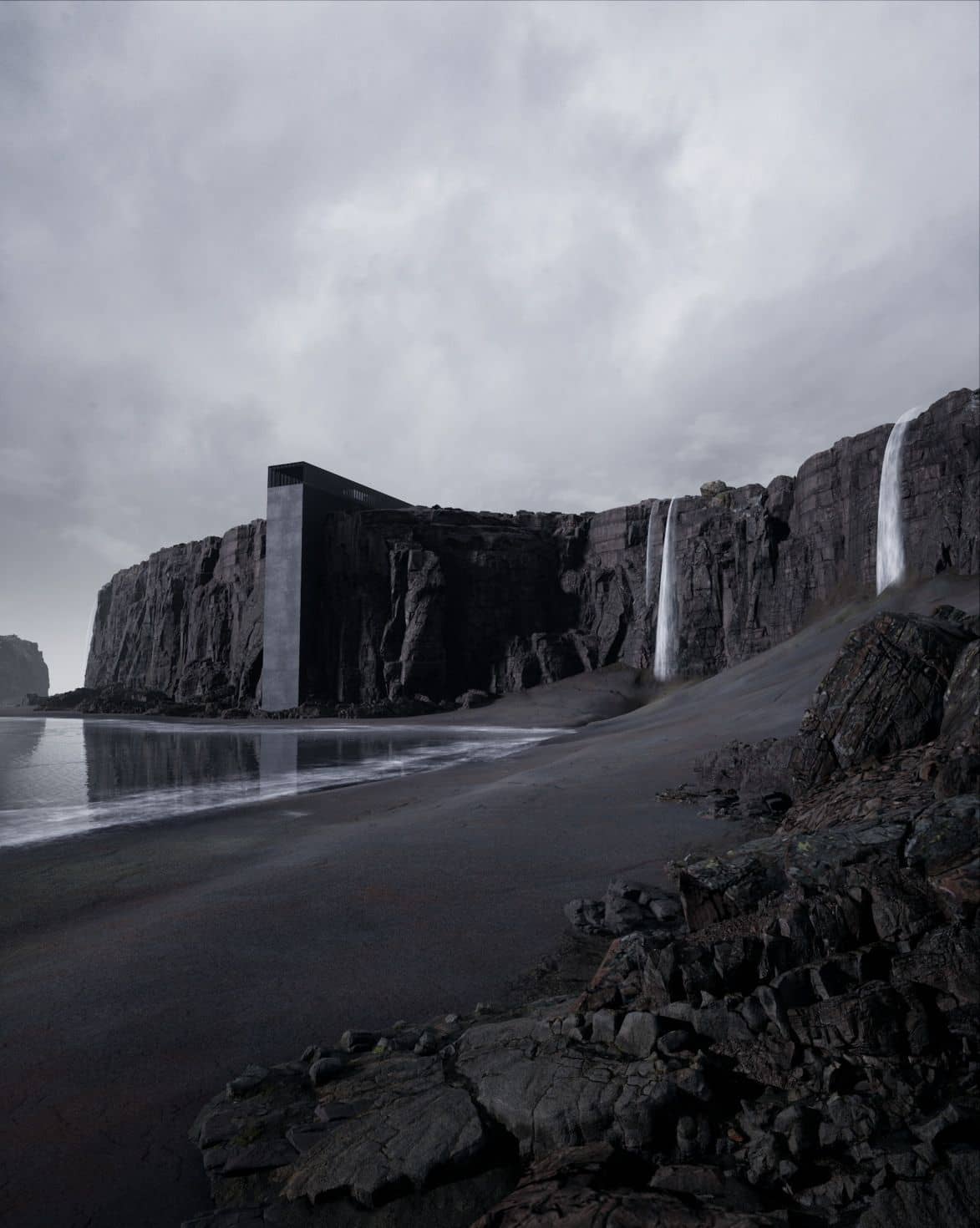 Welcome to the New Reality, Cornerstone
Two pioneering Finnish VR companies joined forces to build ZOAN's virtual HQ, using Varjo Aero and the Unreal Engine. Step into the new reality on the block.
Dreaming of a Virtual Office
ZOAN has been pioneering the use of virtual tech since 2010. Over the years, we've helped countless forward-thinking companies adapt virtual solutions to create impactful customer experiences, including virtual worlds, events, and 3D visualizations across industries.
Our vision has always been to merge new technologies and high-quality graphics to create value help brands do more in the virtual domain. Recent advances in virtual tech and the industry ecosystem have brought us closer than ever to our dream of establishing a seamless digital presence in a virtual world. For us, one of the biggest dreams has been a truly and totally virtual office.
That vision was born when ZOAN's CEO Miikka Rosendahl tested some of the first VR headsets available way back when. In his mind, he saw a virtual office without physical restrictions. A virtual space where people could collaborate freely anywhere in the world. The idea was ready, but the tech was not. Yet.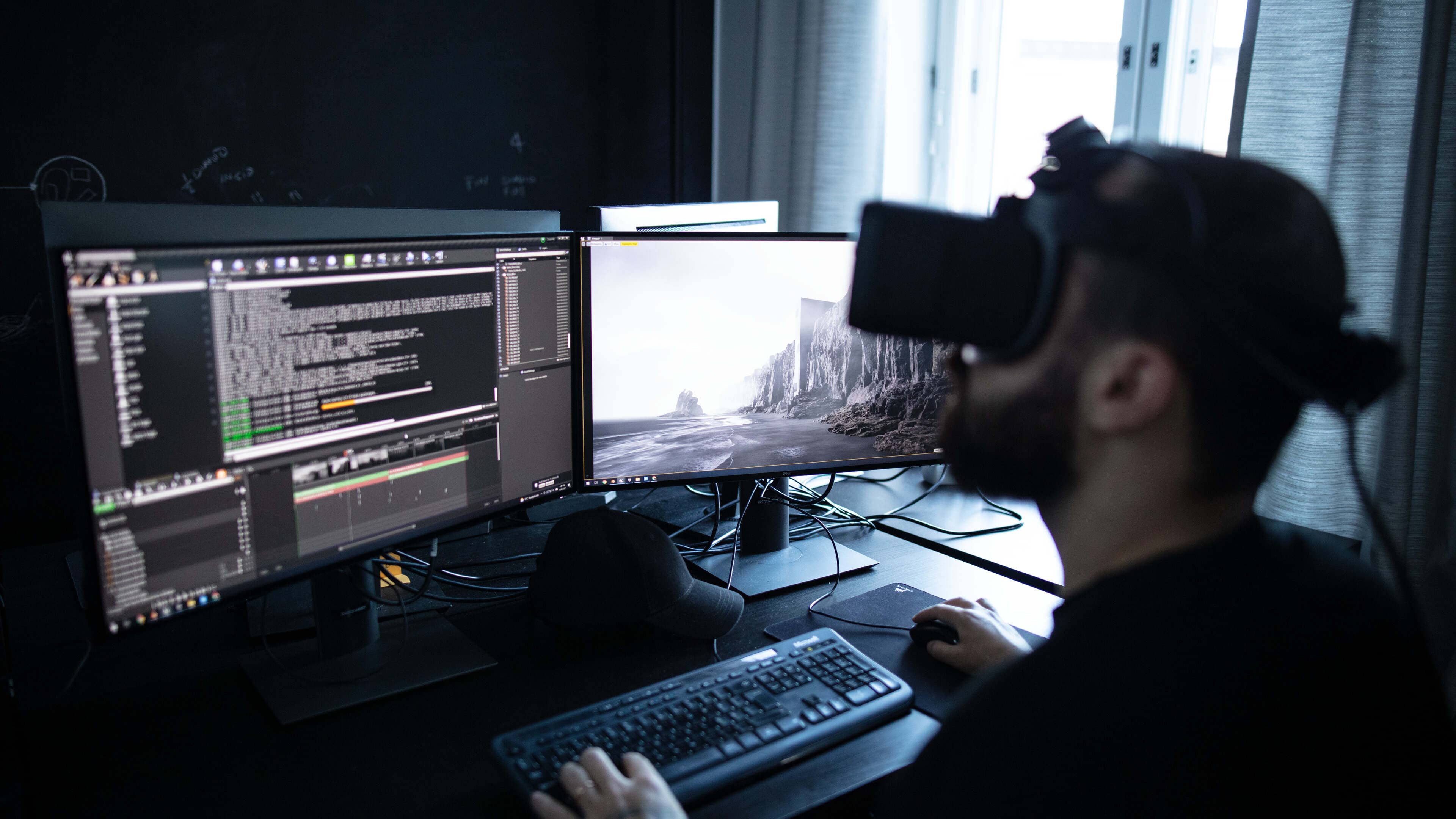 Building the Photorealistic Metaverse with Varjo Aero
Varjo kicked off its resolution revolution back in 2019 when it dropped the world's first human-eye resolution device, VR-1. Since then, this pioneering maker of virtual and mixed reality HMDs has continued to set industry standards for professional users in industrial design, engineering, research, healthcare, and training and simulation.
Alongside the hardware, Varjo has also developed solutions for industrial collaboration with their Workspace and Teleport VR and Varjo Reality Cloud software. With the same sky-high standards and no-compromises-attitude, it made perfect sense for ZOAN and Varjo to collaborate. And what better project than the virtual HQ?
But, as often happens with building projects, one thing led to another. And then another. And what started as ZOAN's virtual HQ grew into a Metaverse called the Cornerstone, a hyper-realistic volcanic island in the middle of the Metaverse where land is sold in NFTs. The idea was and still is to establish our virtual headquarters on Cornerstone. But as the island has grown, so has our vision. And that vision is being built with Varjo Aero.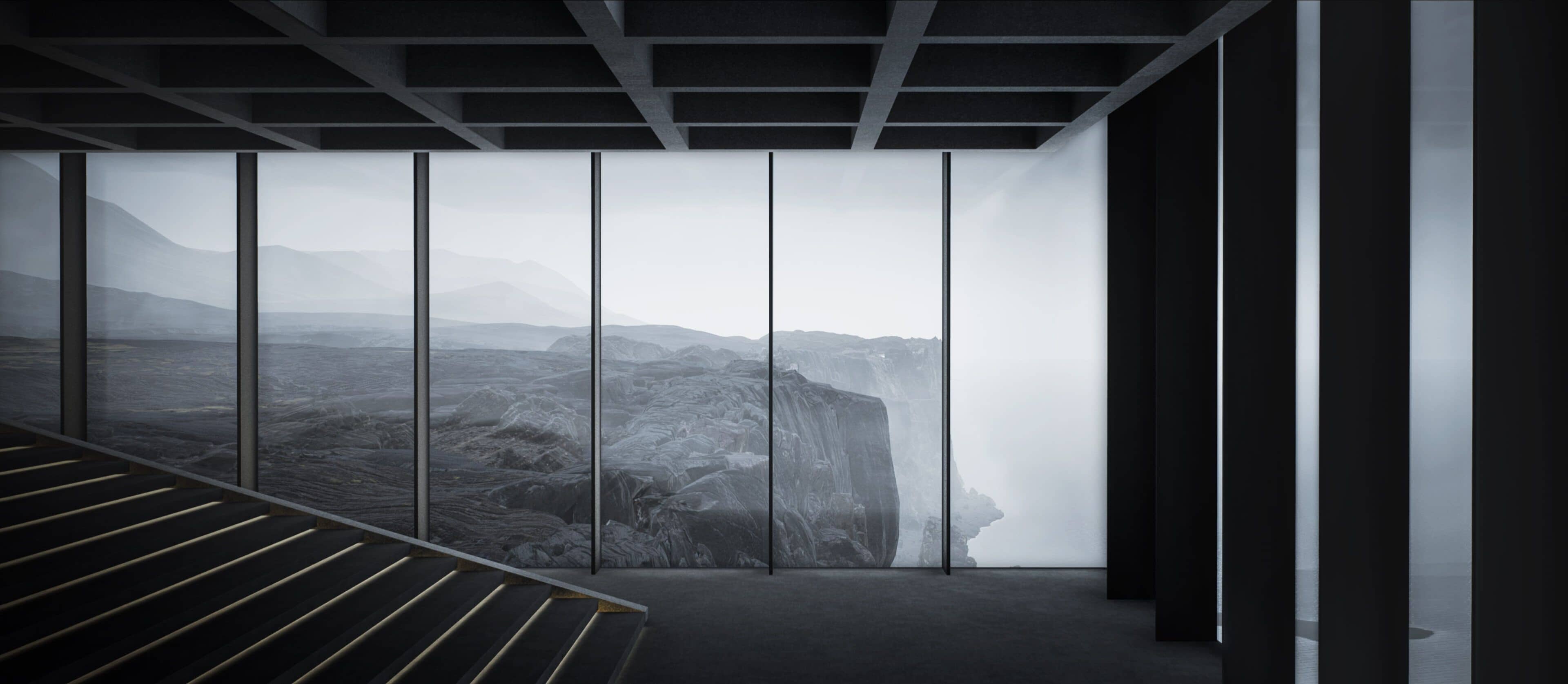 Long story short, we could never have designed our virtual HQ without Varjo Aero, which we were lucky enough to get to deploy before it launched globally in October of 2021. It naturally integrated into our workflow and met the high quality standards needed to work in Unreal.
Varjo Aero brings the most cutting-edge professional VR tech in existence to a commercially available device. For a pioneering metaverse studio like ZOAN, it's the perfect tool, delivering ultra-crisp 35 PPD visual fidelity via a groundbreaking combination of custom variable-resolution aspheric lenses and rich mini-LED displays. Plus, the ergonomics and light weight make it comfortable to wear for long sessions.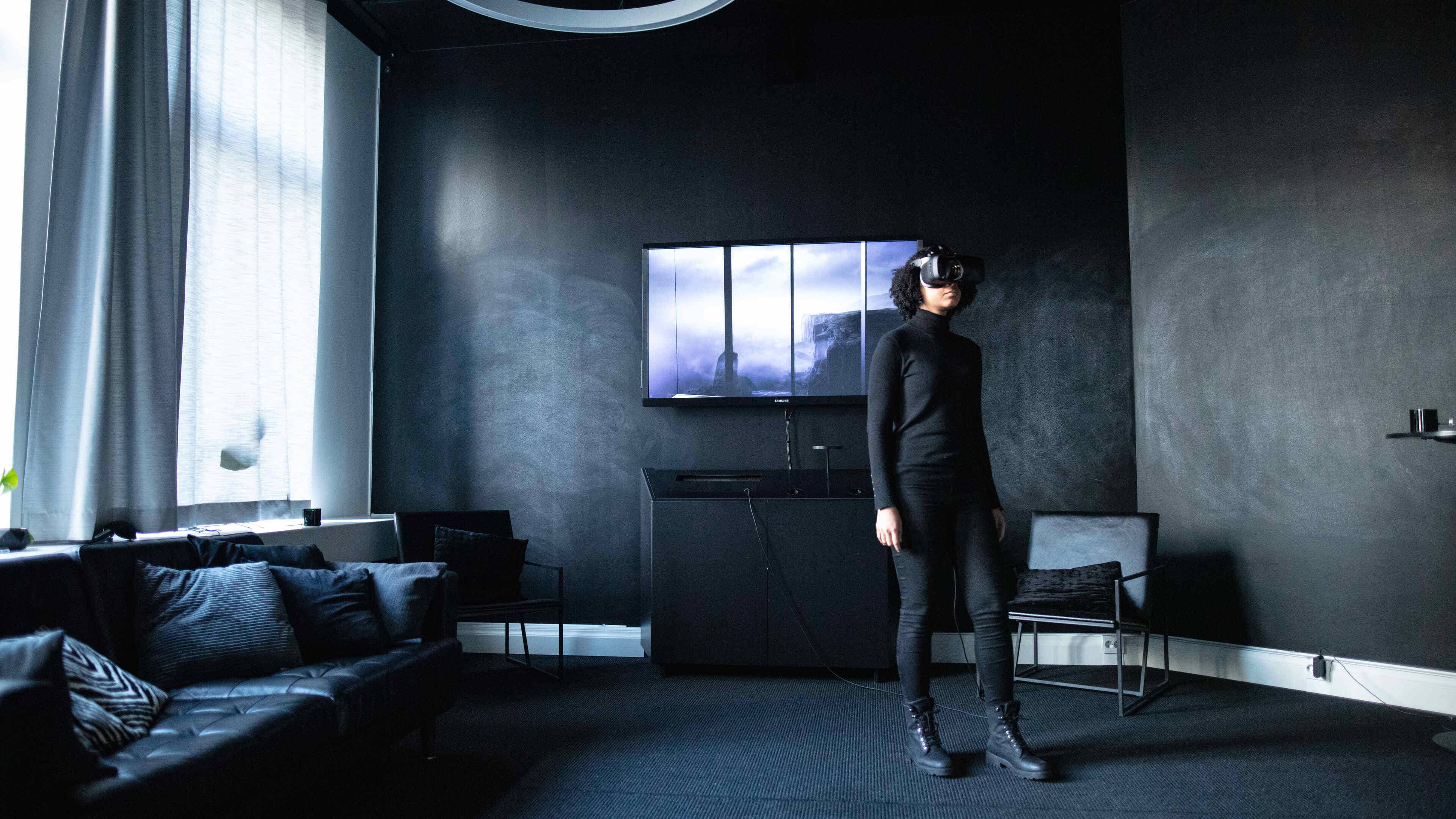 The Future is Photorealistic
Experienced on the Varjo Aero, the Cornerstone's steep dark cliffs, waves breaking on the shore, and foggy skies are out of this world. Literally.
By building our own metaverse platform, we're stepping into the future and continuing to develop the metaverse of the future, which holds endless opportunities for people and organizations.
Read Varjo's Use Case