Virtual Museums and the Accessible Future of Cultural Heritage
What if we could democratize museums and exhibitions and allow more people to enjoy art and history?


What if art and artifacts that are currently stored away could be viewed and enjoyed?
The advantage of creating virtual museum experiences is the reach and engagement museums can have with a global audience and the development of many new business models and revenue streams.
Reaching New Audiences
Integrating new layers of digitalization opens new avenues for preserving and enjoying art and cultural heritage. Thanks to the addition of a digital layer, people worldwide can experience the exhibits, artifacts, and art that are out of reach.
Digitalization has also proven to drive website traffic and attract more visitors to physical museums. By showcasing both renowned masterpieces and lesser-known artworks, accompanied by rich context, historical information, and insights into artistic techniques, virtual museums have ignited curiosity and motivated people to plan future visits to experience these locations firsthand.
Adding Gamification and Engagement
Virtual museums offer a unique opportunity to provide a unique and innovative way to engage with audiences. Gamification, engagement, and immersive experiences are key factors in creating memorable and enjoyable experiences for museum-goers. For example, visitors can participate in quizzes, scavenger hunts and experience educational activities. Virtual museums can also offer the opportunity to host events in a digital space, including anything from virtual tours to live performances.
Extending the Value of Physical Museum Visits
One of the notable benefits of virtual museums is the ability to visit the museum beforehand to orient oneself or to revisit the experience afterward, allowing individuals to fully immerse themselves in the content and engage with the exhibits at their own pace and convenience, enhancing the overall museum experience.
Showing Art and Artifacts that are Stored Away
Many museums have vast collections that are stored away due to space limitations. Virtual museums offer a solution to this problem by allowing them to showcase their entire collection digitally. This not only makes the collections more accessible, it will also enable museums to preserve their artifacts by limiting their exposure to damaging environmental factors.
New Business Models and Revenue Streams
Museums can generate revenue through the aforementioned digital content and virtual experiences. The options are endless, from organizing special online events, fundraisers, or galas to creating virtual courses, carefully curated digital content, or exclusive memberships.
Some artists and galleries have already taken it one step further and developed virtual-first museums that showcase pieces that do not exist in real life, which covers the possibility of re-creating physical worlds in virtual format.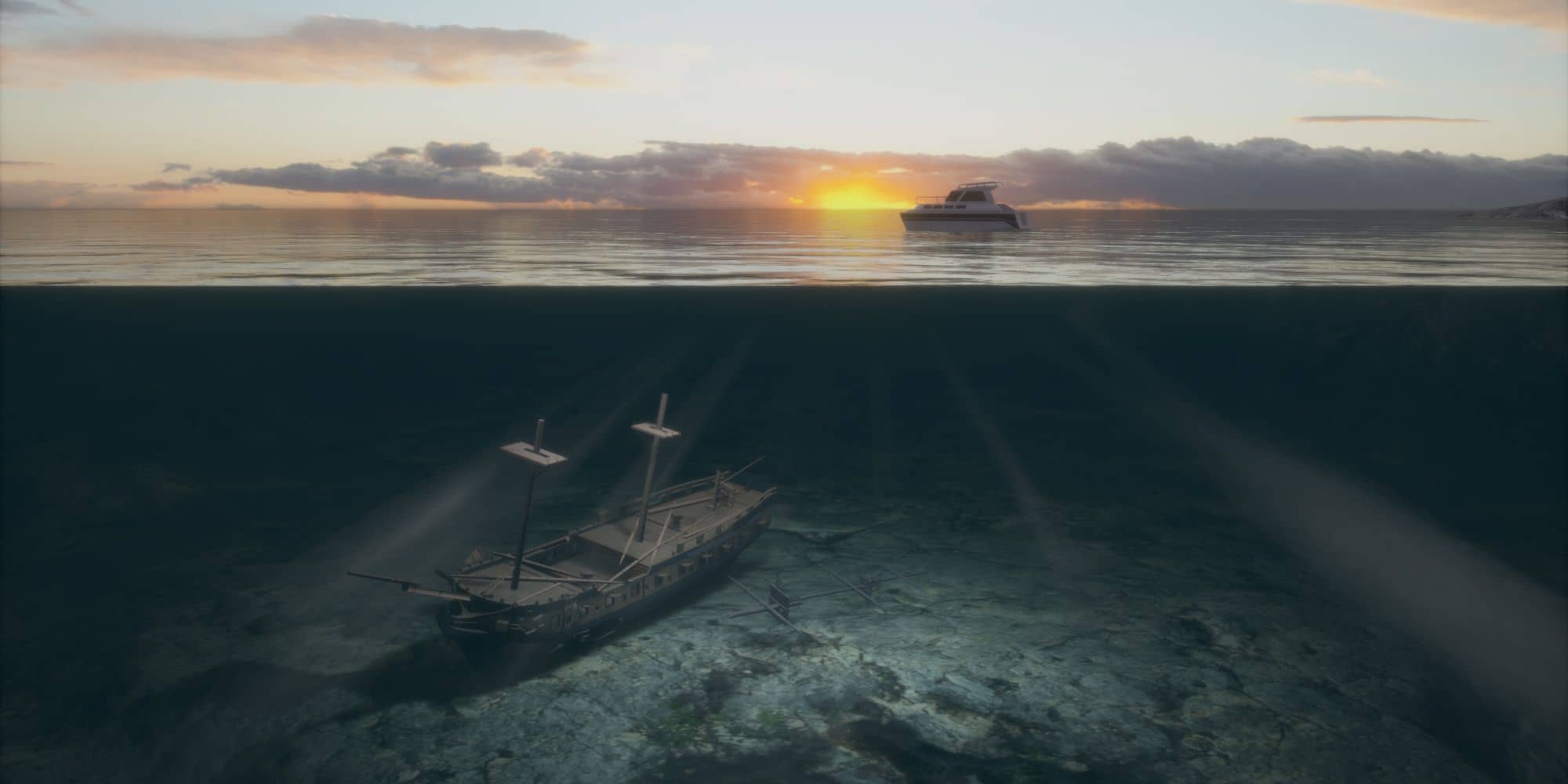 Unveiling Time's Boundaries – Exploring the Past, Present, and Future
In conclusion, virtual museums open new business opportunities for the museum industry – from reaching new audiences to preserving artifacts and creating new digital services. Today, art encompasses more than what is displayed on museum walls—it involves experiences, ideas, and often technology used in its creation or presentation. Technology can help museums and art galleries transport people to the past, present, and future.
At its best, virtual museums will redefine how people interact with art and historical heritage and expand the possibilities for individuals seeking to immerse themselves in art, history, and culture. By giving people a glimpse into the sublime world of art, even in a digital format, virtual museums can contribute to learning and appreciating, and understanding its beauty and significance.
TAMPERE 1918
Tampere 1918 is a virtual platform for experiencing Tampere during the Finnish Civil War. Together with Vapriikki Museum, ZOAN created virtual experiences called 'The Battle of Näsinlinna' and 'Objects from the Battle of Tampere' with other related content. In the first virtual experience, the viewer gets to experience the conquest of Näsilinna Castle from both the White and Red perspectives. In the latter, the adventure continues in Näsilinna Castle, where the player can explore the discovered artifacts cataloged by museum curator Gabriel Engberg.
While the exhibition has already been disassembled, Tampere 1918 will add Unreal Engine-generated content to the platform over the next few years, allowing more immersive experiences centered around the Civil War. The content will target anyone interested in the history of civil wars - students seeking information on the subject or individuals delving deeper into the events of Tampere in 1918, or those interested in innovative museum content.


THE FATEFUL SVENSKSUND
The Fateful Svensksund (Kohtalona Ruotsinsalmi) exhibition opened new perspectives on the Finns, Swedes, and Russians' destinies in the Russo-Swedish war. It was made in cooperation with the Maritime Museum of Finland, and the production received funding from the Jane and Aatos Erkko Foundation. Zoan created a 10-minute Unreal Engine-based video for the physical exhibition, capturing the critical moments of the battle. In addition, a number of historically accurate battleships were created in 3D.




TURKU 1827
Turku 1827 brings back a lost city by experiencing a stunning 3D virtual reconstruction of Finland's old medieval capital of Turku, destroyed by a fire in 1827. The project was built for the Museum of History and the Future, which will open in 2029, in collaboration with university researchers, Turku MuseumCentre, and field experts to ensure the scientific and historical accuracy of the reconstruction.




VIRTUAL GINZA
Virtual Ginza , produced by ZOAN for Mori Memorial Foundation, is an immersive urban experience and historical journey that feels as if one is truly time traveling through Tokyo's history, allowing visitors to travel in time and see how one of Japan's busiest streets, Ginza Street looked and changed between three different historical periods Edo (1850), Meiji (1910) and Showa (1940).
What is a virtual museum?
Virtual museums are online platforms replicating the experience of visiting a museum in person, allowing visitors to explore curated collections through videos, images, 3D walkthroughs, and narration. Virtual museums offer a sense of presence and immersion by leveraging these digital tools.
Digitalisation in the museum industry involves using digital technologies, such as the Metaverse, Web3, and Virtual Reality, to create immersive and interactive virtual experiences that can replicate the experience of a physical visit or enhance the physical experience by offering supplementary content, in-depth information, and interactive elements that deepen visitors' understanding and appreciation of the exhibits.