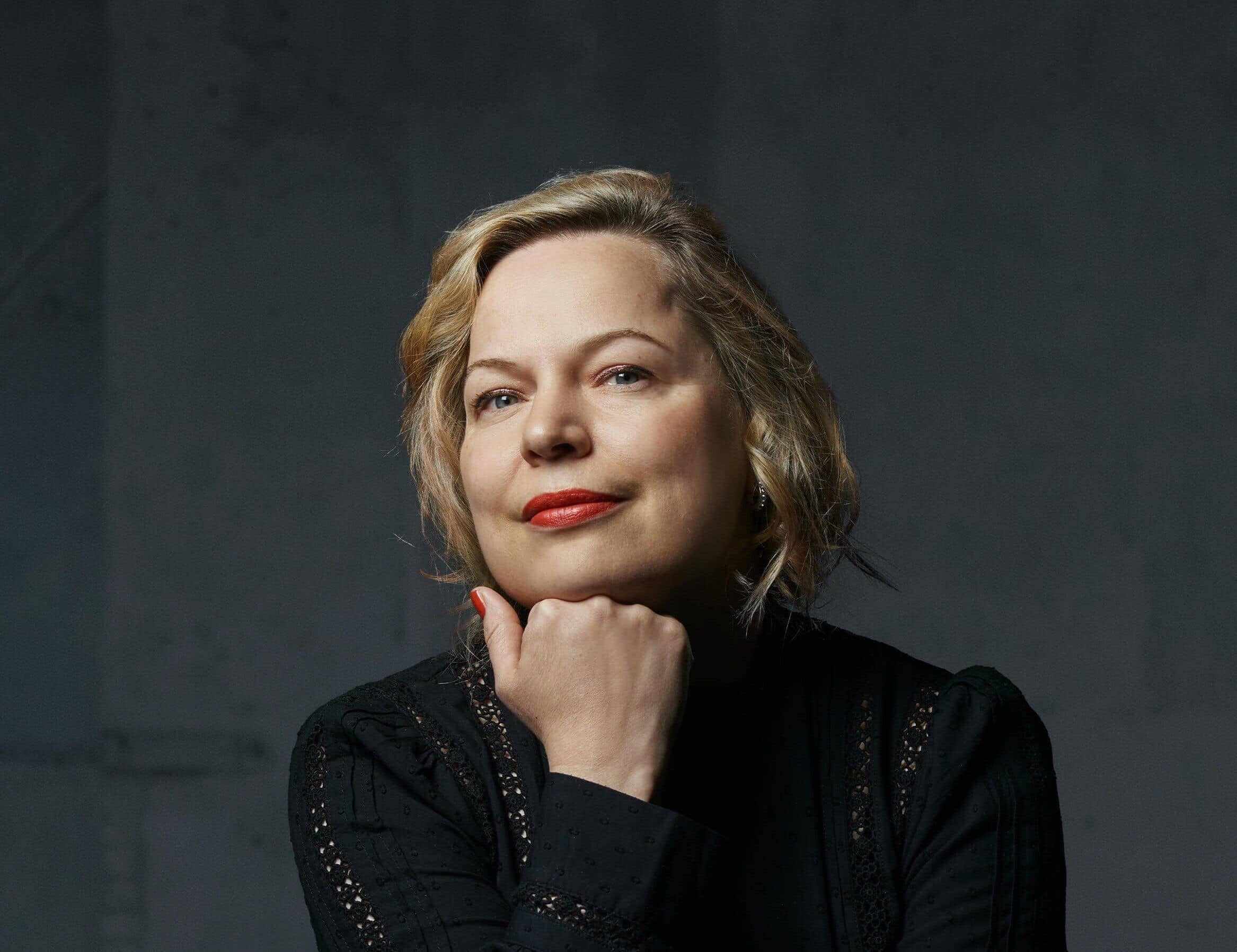 How human-centric technologies are reshaping the nature of industrial work – "The Industrial Metaverse will revolutionize tomorrow's workforce and attract younger generations"
In labor-intensive sectors like manufacturing, maintenance, construction, and logistics, physical work has become cognitively demanding due to technological advancements and automation. Recognizing the significance of this paradigm shift, we interviewed Karoliina Leisti,Head of Sales at Zoan Studio, to learn about the Human-Driven Industrial Metaverse – namely about exciting development trends and what she sees as the most significant implications for the future of industrial work.
In a world where technology is advancing at an unprecedented pace, the future of industrial work has become a topic of much interest and discussion. Intending to find scalable solutions across industries and solution providers, and to evaluate the positive impact these solutions can bring, Zoan Studio participated in a consortium led by VTT that focused on developing possibilities in the Human-Driven Industrial Metaverse together with a diverse group of pioneering companies from various sectors with complementary technologies, including Valmet Automotive, KONE, Finavia, YIT, Granlund, Telia, Sulava, Dazzle, and Nordkapp.
Our interview with Karoliina Leisti delves deeper into the insights of how industrial work is changing. Leistiis an XR technology expert with years of experience and a pivotal role in developing new ventures in Virtual Reality learning and the Metaverse. Her expertise and positions of trust both in Finland and Europe provide a unique perspective. Keep reading to learn how industrial work is evolving and how players like Zoan Studio, which is at the forefront of the Metaverse, can help companies navigate the changes.


As emerging technologies and evolving practices reshape the landscape of industrial work, the term 'human-driven' is gaining prominence, particularly within the realm of the Industrial Metaverse. Could you elaborate on what 'human-driven' means in this context and how it shapes the trajectory of industrial work?
Karoliina: Certainly. The transformation of industrial work has evolved from its traditional emphasis on physical labor to a fusion of physical tasks, critical thinking, multitasking, and management. This evolution necessitates the adoption of innovative strategies. In essence, the 'human-driven' approach within the Industrial Metaverse signifies not only the preservation of human involvement but a paradigm shift that leverages emerging technologies to revolutionize industrial operations.
The essence of the Human-Driven Industrial Metaverse lies in its ability to augment human capabilities while fostering seamless collaboration between humans, AI, and technology.


¨It's imperative to recognise that as we step into the Metaverse, the significance of the human factor remains paramount. This goes beyond merely optimizing business outcomes; it underscores the creation of an industrial ecosystem that places high value on employee satisfaction and engagement.¨
Incorporating the Human-Driven Industrial Metaverse has the potential to simplify operations, streamline workflows, and amplify productivity. However, it goes beyond these - it encompasses enhancing working conditions and cultivating a more enticing work environment. For instance, it can entail expanding the scope of location-independent tasks and ensuring employee well-being through such measures.
At its core, the "human-driven" philosophy revolves around placing employees at the forefront. Achieving this goal requires a comprehensive understanding of employee needs, leading to developing solutions that instill trust and are readily embraced. Within the Industrial Metaverse, the well-being of employees stands as a key metric. This becomes particularly critical to avoid talent shortages and to attract the skilled young workforce that is instrumental in shaping the future industrial landscape.


To establish a Human-Driven Industrial Metaverse, what technologies are essential, and how are they implemented to ensure seamless integration of human experiences and capabilities?


Karoliina: The Human-Driven Industrial Metaverse can connect the physical and virtual worlds while facilitating dataflow and global decision-making through data visualization. This holds immense potential for transforming industries.
The Industrial Metaverse is enabled by major technological developments—everything from machine learning to AI and blockchain, to cloud technology and 5G and 6G. Employees can work in a purely virtual environment or combine virtual and physical environments, and they can access the Industrial Metaverse using XR technologies or more traditional user interfaces. Technological advances such as AR-powered real-time assistance and AI assistants will enable workers to organize their work and view critical data flexibly and comfortably via an accessible user interface.
The Metaverse can operate in real-time with consistent quality thanks to various network connections. The Nordic countries, with their 5G networks and soon-to-be-released 6G networks, are well-positioned for this. The Metaverse relies on cloud services and their availability to handle related data.
What about concrete actions – Can you provide examples of how work processes and tasks are transforming? What are the benefits of these types of solutions?


Karoliina: The Industrial Metaverse fosters collaboration among teams by leveraging virtual environments, expert avatars, digital twins, data visualization, AR/VR technologies, and the emerging concept of Shared Reality (SR).
Many industries are now exploring Web3 possibilities for immersive learning and virtual training, which AI and machine learning can enhance. According to Accenture, 90% of the surveyed executives agree that existing employee training methods must be more effective. Improved training methods can inspire employees, particularly younger and skilled workers (e.g., Gen Z) who want in-person work experiences. In line with this trend, Zoan Studio has worked with Fortum to create an immersive training simulator for their new steel factory and has supported Finnair by creating an immersive VR/AR case to improve situational awareness.
The Metaverse has also revolutionized remote employee onboarding by facilitating meaningful connections despite geographical dispersion. Through immersive capabilities, it offers organizations a valuable asset to overcome limitations. Interactive onboarding experiences engage new employees convincingly, fostering connection, transcending boundaries, and addressing remote onboarding challenges.
In addition to immersive learning and training, AR, VR, and MR can provide solutions for, e.g., marketing for brands and companies, detailed industrial processes, prototyping, and product design. For clients, it can boost marketing and sales by creating digital twins of homes and properties. Customers can then explore these virtual replicas in a realistic environment, a fantastic way to engage them and generate interest.



¨Overall, the benefits come from better communication of operations through data visualization and making processes understandable. Companies can use it to innovate, share learning, and distribute their best practices.¨

Lastly, how do you envision the future impact of the Metaverse on industrial work?
Karoliina: The Industrial Metaverse is set to become a pivotal platform for digitalization, AI integration, remote operations, and innovative robot co-work solutions. Given its early developmental stage, we are currently shaping how the Industrial Metaverse will influence the future. The development of the Industrial Metaverse is influenced by technological advancements, which will further shape its growth. It's worth noting that the Industrial Metaverse will be created in collaboration with industrial actors, so it's difficult to predict its exact nature.

Observing the global potential of the Industrial Metaverse to revolutionize industries is incredibly exciting. This technological frontier offers cutting-edge solutions that unlock a wide range of benefits and opportunities for various sectors. The VTT incentive has revealed shared characteristics among industrial sectors, allowing solution providers to cater to a broader market. Industrial Metaverse opens doors to finding and implementing new ways to work, collaborate, and utilize and share information.



¨Most importantly, an incentive for developing industrial work lies in attracting younger generations and highly-skilled prospective employees, and mitigating the risk of labor shortages within the industrial sector.¨